minimum $35 order for delivery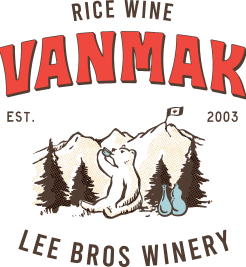 history of vanmak
VANMAK is established by Lee bro's winery which has been making Makgeolli, Korean traditional rice wine for 17 years in Canada. Lee bro's goal is making the best rice wine with fresh local ingredients and introduce Korean cultures to our customers in canada.
our values
Unlike factory produced makgeolli in liquor stores, Vanmak is 100% handcrafted and uses fresh Canadian ingredients to manufacture healthy traditional makgeolli rich in lactobacillus.

ORIGINAL

CHESTNUT

CITRON

GREEN GRAPE

STRAWBERRY

CHEONGJU

TAKJU
100% handcrafted • NO preservatives & Aspartame • NO HEADACHE & HANGOVER • FRESH & HEALTHY • ABUNDANT IN NATURal PROBIoTICS
Differences between
raw rice wine and Factory rice wine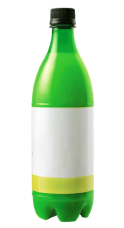 factory produced rice wine
• use aspartame • use preservatives
• artificial proliferation
• A small amount of lactobacillus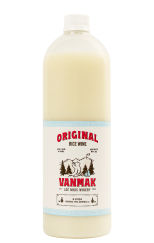 • no aspartame • no preservatives
• no headache & hangover
• rich in lactobacillus
I tried the Korean rice wine tonight when I went to a Korean restaurant, and it was delicious! First of all, the packaging is so cute! It is quite attractive, even for kids as my little nephew asked if he could drink it. Of course I said no. But most importantly, the rice wine is such a unique taste! It is nice and sweet, creamy, smooth and easy to drink! I would recommend it for anyone who hasn't given rice wine a try...it's nice to pair it with Korean food!

pick-up spots
STORE
vanmak store (all features)
LEE BROS WINERY INC. (all features)
restaurant
*please call the restaurants to check the inventory
mapo (rice, chestnut, green grape, citron, strawberry)
damso (chestnut)
Bukchigo Jangguchigo (rice, chestnut)
Busan Deaji Gukbap (rice, chestnut)
South Castle (north van) (rice chestnut)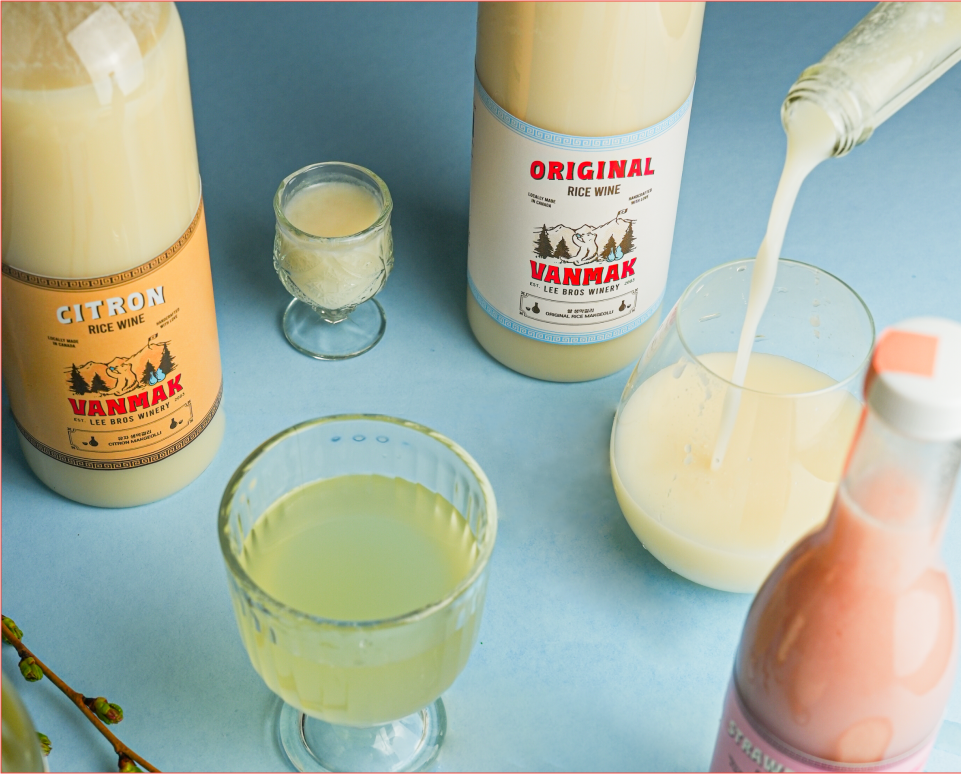 downtown
zoomak
Sooda korean bbq
mapo pancake house
ma dang goul
damso
zabu chicken
bbq chicken
burnaby
busan daeji gukbap
midam cafe
sooda korean bbq
ajuker fried chicken
#CHIBOP
vancouver
shilla
So Hyang Korean Cuisine
yook korean grilled bbq
todak todak
Midam Cafe
surrey
lee gar nei (bjs korean restaurant)
jin soo sung chan
arirang
bon ga
bbq chicken
richmond
samsoonie noodle and rice bbq chicken
coquitlam
bukchigo jangguchigo
sol lee's
Bambada
hongdae korean restaurant
yewon
vesta grill & korean cuisine
dookbaeki
Gooi-Ga
South Castle
Hangang Korean Restaurant
Langley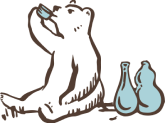 interested in stocking vanmak products? contact 236-512-4649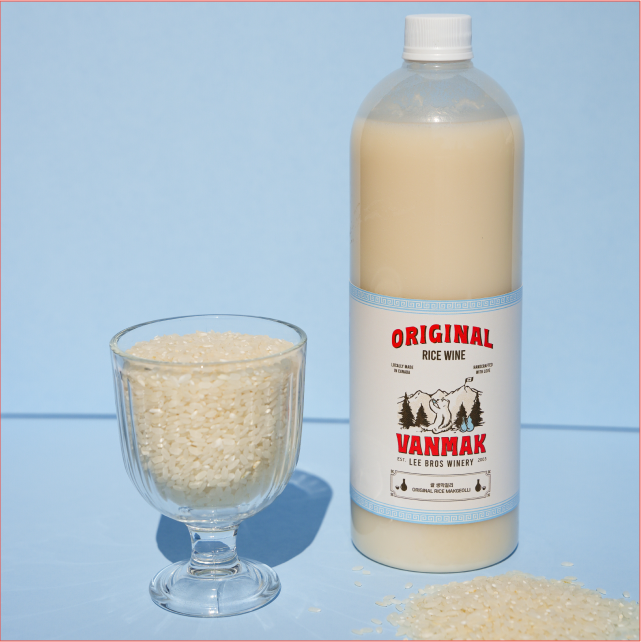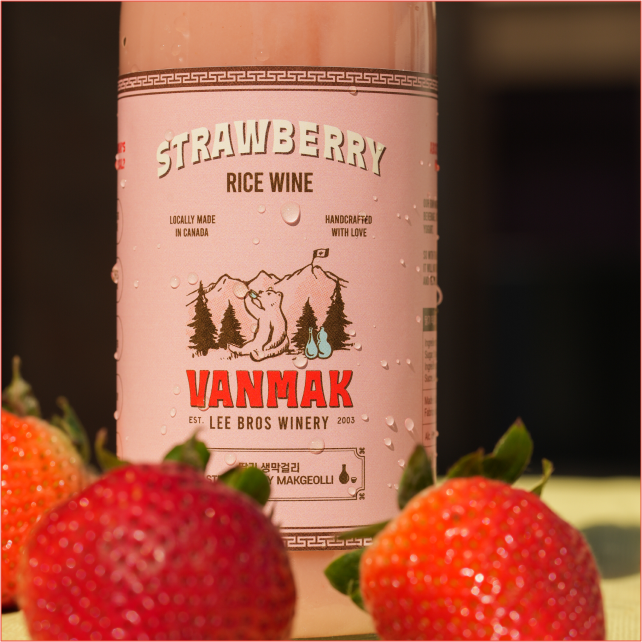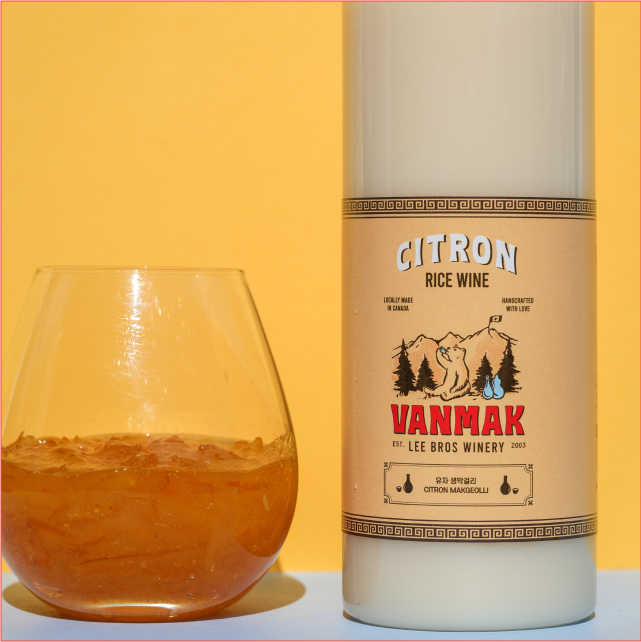 Lee Bros Winery Inc
LOCATION
10316 152A St, Surrey, BC V3R 4G8
82 Keefer Pl, Vancouver, BC V6B 6C1
HOURS
10316 152A St, Surrey, BC V3R 4G8
SUN : 1PM - 6PM
MON : CLOSED
THU, WED, THUR, FRI, SAT : 10AM - 6PM
82 Keefer Pl, Vancouver, BC V6B 6C1
SUN, MON, THU, WED, THUR : 3PM - 9PM
FRI, SAT : 12PM - 9PM
CONTACT INFO
Manufacturer Licence #300773